About MountainBased Adventures
We are a 3rd generation family owned company inspired by adventure since 1940. Each tour is researched and personally designed by our experienced guides. Our staff is friendly and knowledgeable, and your experience and safety are a top priority for us. Getting people outdoors is more than our passion, it's our purpose. Click here to meet the team.
We take you to the places you want to see while providing hiking & camping activities you will enjoy. Be surrounded by inspiring landscapes as you hit the trails, encountering wildlife, and connect with like-minded travelers. Want a strenuous hike? No sweat. Want to lay around camp all day? Easy. We offer hiking & camping trips designed to accommodate every activity level and interest.
Don't worry about having to buy camping equipment when you travel with us. We provide all the essential camping equipment such as tents, sleeping bags, sleeping pads, headlamps, and day packs.
When you add up all the costs associated with traveling it can become expensive rather quickly. We are committed to providing excellent value while assuring the highest quality adventure at affordable prices.
Reviews & Ratings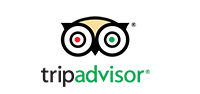 Tripadvisor Traveler Rating