About LaFave Gallery
A must visit on your next trip to Springdale and Zion National Park is the LaFave Gallery. This wonderful Springdale gallery features an array of artwork from local world photographers, painters, sculptors, potters, and jewelers.
From the moment you pull up to the architecturally impressive building adorned with native sandstone emblematic of the historical buildings in Zion National Park to one of the most beautiful wind sculpture collections you will ever see the experience begins. Once you step inside you instantly realize this is not just another art gallery but rather an epic collection of the areas most talented artists work. Located in the heart of Springdale and conveniently located adjacent to the Bit-n-Spur restaurant and shuttle stop and open year round.
Reviews & Ratings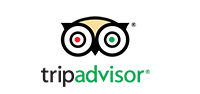 Tripadvisor Traveler Rating
Art
Jewelry
Souvenirs