About David J. West Gallery
You are invited to visit my gallery, the David J. West Gallery, located in Springdale, just outside of Zion National Park. My photographs are a collection of some of my favorite images of Zion and beyond. Growing up near the Appalachian Mountains,I was fascinated with the beauty of the outdoors. I also loved to travel and explore new places. Out of all the places I've traveled, Zion has always drawn me back. I've had my gallery for 10 years and have enjoyed the countless friends and new acquaintances I've met along the way. Hope to see you soon!
While viewing my gallery also enjoy the handcrafted pottery and drums.
The gallery also offers photo tours throughout the year in Zion National Park.
Reviews & Ratings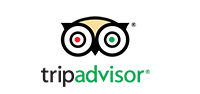 Tripadvisor Traveler Rating
Guided Tours
Enhanced Photo Opportunities
Art